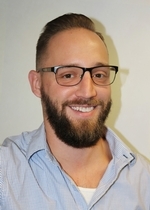 Hi, I'm Maximillian, My experience in the real estate industry began two years ago when I bought my first home, which was also my first investment property. Shortly after completing the rehabilitation process on the property, I started my schooling to get my real estate license.
A little personal background, I grew up playing the bass and enjoying all aspects of music. At the age of 13, I started a part time job with a painter on weekends and during summers. I then started my own small painting business shortly after graduating high-school. With my 14 years as a painter and my personal renovation experience, I have a transferable skill set which have brought me to where I am today.
My goal as a Realtor® is simple: to help you enjoy the process and be available for you when you need me. Whether you are a first time home buyer, searching for another investment property, or even looking for a new apartment, I can help. Feel free to call or text any time.